Portfolio
The founder of InternetNextStep.com is Dennis M. Wilson. (not the Beach Boy!)
We have Marketing offices in Vancouver BC, Canada, Tokyo Japan, and Surfers Paradise Australia.
Our Vision ...
Make Affordable Enterprise Class MLM Software available in the Marketplace in a straight forward easy to understand and Non Userous way, allowing our clients to grow, thrive and profit.
Important NOTE:
How the system looks is 100% up to the purchaser, there are no HTML limits on what HTML design can be used with our MLM Software. Also please note, some clients do not provide us with a responsive design, this is why their systems are not responsive to mobile. Our System is Fully Mobile Responsive capable when given a proper mobile responsive site to integrate. Please do not take our client samples as limits of creativity, if you can dream it in HTML we can Integrate it, or trust us for your Web Design work should you not have your own Web Designer.
Client Portfolio (a small sample of our clients)
Company Name / Web Address
---
SmallBizDream.com
Enterprise MLM Software
MLM Startup Consulting
Responsive design
Mobile/Desktop Friendly
Location: USA
---
Myxcellentchoice.com
Enterprise MLM Software
MLM Startup Consulting
Responsive design
Mobile/Desktop Friendly
Location: USA
---
---
Lopoca
Enterprise MLM Software
MLM Startup Consulting
MLM Consulting (Ongoing)
MLM Binary Compensation Plan Design
Virtual Stock Market Game
Gaming License Compliance
Casino Integration
Sportsbetting Integration
Poker Integration
Location: Malta
http://www.lopoca.com
---
Glissandra
Enterprise MLM Software
MLM Startup Consulting
MLM Matrix Compensation Plan Design
Multi Currency, Multi-Lingual
Web Design
Location: Canada
http://www.glissandra.com
---
Club Prenzel
Enterprise MLM Software
MLM Startup Consulting
MLM Matrix Compensation Plan Design
Multi Currency, Multi-Lingual
Location: New Zealand
http://www.clubprenzel.com
---
Radiantly You
Enterprise MLM Software
MLM Startup Consulting
Uni-Level Compensation Plan Design and Consulting
Location: USA
http://www.radiantlyyou.com
---
Directionh
Enterprise MLM Software
MLM Startup Consulting
Location: USA
http://www.directionh.org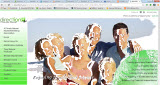 ---
Paradise Nutrients
Enterprise MLM Software
MLM Startup Consulting
Web Design
Matrix Compensation Plan Design
Location: Australia
http://www.paradisenutrients.com.au
---
New Phoenix
Enterprise MLM Software
MLM Startup Consulting
Location: USA
http://www.newphoenixrising.com